About Us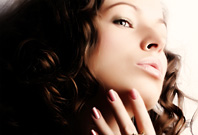 Welcome to Bale Beauty Academy
- Cosmetology Industry has made 15 billion dollars every year in the USA, and you will soon be a part of this money making and unlimited potential industry.
- We are glad you choosing us to train you the skill you need to achieve your career in Cosmetology. At Bale Beauty Academy, you will be guarantee that you would walk out this school door with a skill that will build your wealth and happiness.
- Our experienced Instructors will pass on to you their knowledge and experiences. We are guarantee you will be confident to go work at any salon.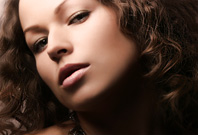 Chào mừng bạn đến với Bale Beauty Academy
- Ngành nghề Thẫm Mỹ đã đem lại lợi tức 15 tỷ dollars cho mỗi năm ở nước Hoa Kỳ này, và bạn sẽ là những người thợ thẩm mỹ được thừa hưởng một phần của số lợi tức lớn lao đó. Tại nơi đây, quý vị sẽ được trao truyền tay nghề trong ba ngành Tóc, chăm sóc Móng, và Da Mặt. Và chỉ vài tháng nửa thôi, quý bạn sẽ là những người thợ giỏi, tự tin, và chuyên nghiệp.
- Ngoài ra, chúng tôi có chương trình huấn nghệ, giúp quý vị đổi bằng từ tiểu bang khác, huấn luyện các bạn đi thi state board exams. Cũng như khóa học Continued Education để đổi bằng.
- Với đội ngũ giảng viên nhiều năm kinh nghiệm, tận tâm hướng dẫn, trao luyện tay nghề cho quý vị. Chúng tôi bảo đảm quý vị sẽ "Nhất nghệ tinh, nhất thân vinh".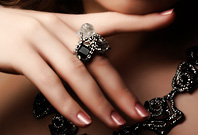 Bienvenido a Bale Beauty Academy
(Bale Escuelas de Belleza)

- La Industria de Cosmetología genera mas de 15 mil millones de dólares cada año en los EE.UU., y pronto tu podrias ser parte de esta industria de un potencial ilimitado.
- Nos alegra que hayas elegido para ofrecerte la habilidad que necesitas para lograr su carrera de cosmetología. En la Bale Beauty Academy, tu estarias segura (o) que saldras preparado y conlas habilidades necesarias para construir un futuro brillante.
- Nuestros instructores estan capazitados. Para compartir su experiencia y conocimientos. Garantizamos que tendras confianza para trabajar en esta industria de la Cosmetología.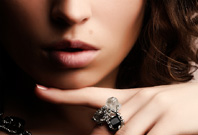 Welcome International Student to Bale Beauty Academy

We offer foreign students the opportunity to study Cosmetology in on of the most
dynamic cities in the world - Arlington, Texas. Our instructors and students reflect the wonderful ethnic diversity of Arlington.
Our students gain valuable exposure to all the latest techniques and hair types. We welcome international students from Vietnamese, Korean, Caribbean, Latin America and others that will add to the educational experience.